Are you thinking of going to the British capital for a short break? Or do you have tickets for a fancy gig and want to round your stay off with a night in a chic hotel? Whatever your reason for an overnight stay might be, the sheer choice of swanky hotels in London is mind boggling.
So how do you choose? Whether you are after quirky, timeless, flamboyant, or quintessentially English, London has it all: from the doorman dressed in a red uniform, inviting you into a marble-clad lobby to a townhouse hotel for exclusive use.
The Best Places to Stay on Your Next Visit to London
So, without further ado, here is our shortlist of the top 10 hotels in London for both luxury and location:
1. Nobu Hotel London Portman Square
The 249-room luxury hotel in the heart of London's Marylebone area, is ideally positioned for the smart restaurants of Marylebone High Street and the chic shops of Bond Street. Its signature suites and rooms aim to offer extreme comfort and luxury to guests looking for an overnight stay. You can find clean Japanese-inspired designs in public spaces, as well as eye-catching elements, such as a 16-foot kinetic sculpture suspended from the high ceiling of the lobby.
The 5-star hotel with its signature restaurant and sexy Nobu bar – a hip urban hangout for cocktails – is the place to be, not just for celebrities. To enjoy the restaurant's distinctive dishes, such as black cod miso, crispy rice with spicy tuna, and yellowtail jalapeno, you will need to make a reservation far in advance.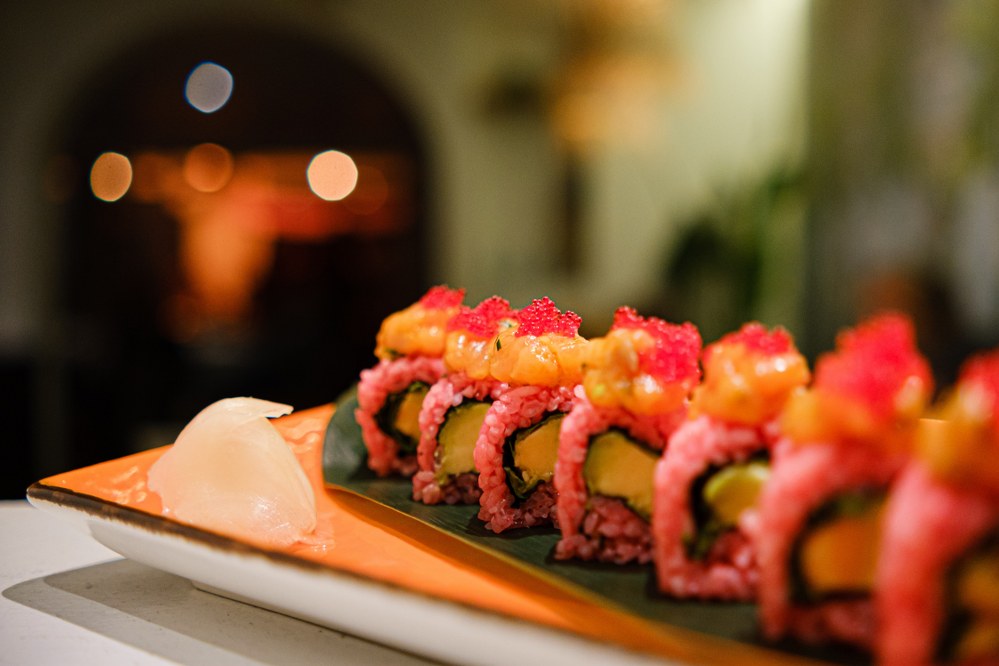 2. Batty Langley's, Spitalfields
If you are after a quirky charm, Batty Langley's is an excellent choice. A real gem, hidden away in a cobbled street in fashionable Spitalfields, with bedrooms decorated in a unique eccentric-luxurious Georgian style. Our favourite rooms are Bed down like Batty and Batty's Box Room – for those solo holidays when you travel alone but still want a bit of luxury without the price tag. Nothing looks out of place at this fabulous hotel. From the super-sumptuous French beds to the mahogany-panelled alcoves and the 18th century vanity unit that looks like a china cabinet.
3. Sea Containers London, South Bank
This top luxury hotel occupies the south wing of a building designed by American Modernist architect Warren Platner and reminiscent of a 1920s transatlantic cruise liner. Formerly known as the Mondrian Hotel London, Sea Containers describes itself as a London "anchor on the river Thames," complete with 359 modern rooms, award winning restaurants as well as cocktail bars.
Due to its convenient location overlooking the river Thames and the city of London, Sea Containers is a great starting place for both the city of London and exploring the South Bank's cultural hub, which is only a few minute's walks from the Tate Modern and the London Eye as well as the London aquarium and the London Dungeon, two of the best places to visit in London with kids. You can also reach the hotel from the riverside walkway.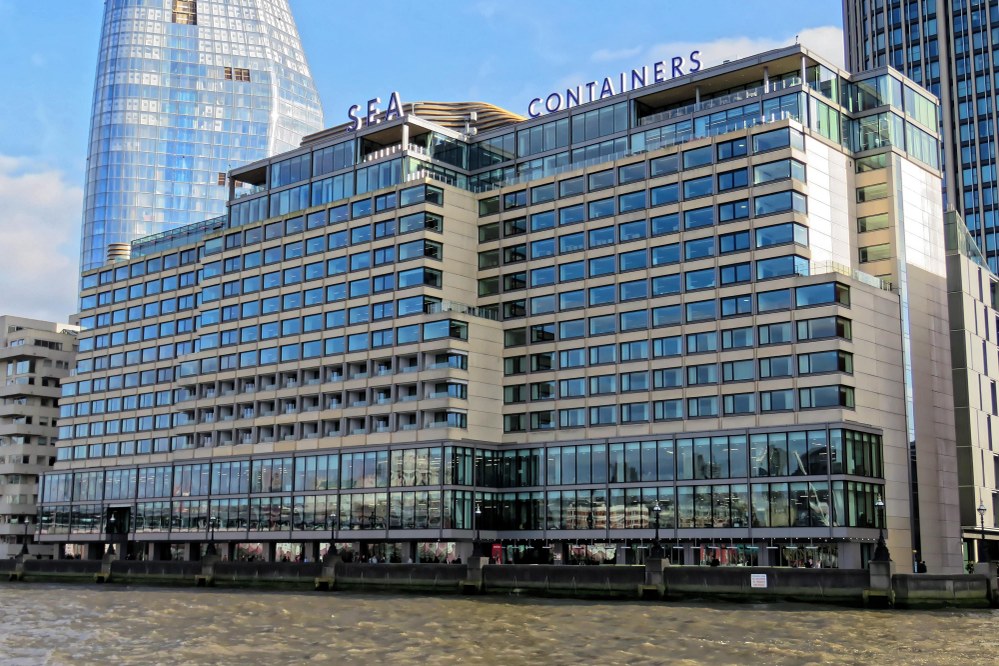 4. The Beaumont, Mayfair
Once a multi-storey car park, The Beaumont is a 5-star luxury hotel in Mayfair named after the fictional character Jimmy Beaumont. Known for its neoclassical architecture, the bone-white property first opened its doors in 2014. It combines old-world style and values with the latest technology and convenience. The privately owned property has twenty-two suites and studios and fifty rooms.
The rooms, suites, and other places feature cherry wood panelling, checkerboard floors, original artworks, and mahogany-shell sofas. Rooms have big wooden desks, bronze mirrors, silk drapes, and oil paintings. Suites also have an additional lounge area, library, and patio providing views of the gardens.
5. Mandarin Oriental Hyde Park
This Knightsbridge property, like other Mandarin Oriental hotels, is renowned for its intuitive, courteous, and discreet service. It also has a fascinating history, with numerous famous and exotic guests of the past from Valentino to Mahatma Gandhi favouring the chic Edwardian hotel in the heart of Knightsbridge and on the edge of Hyde Park, west of Buckingham Palace.
For decades known as one of the top 10 hotels in London, The Mandarin Oriental Hotel reopened in 2019 after extensive renovations, and has two Michelin star restaurants and a spa. It retains a cosy traditional flair whilst looking brighter and airier after its modern makeover. It's in the perfect location for shopping at Harrods or visiting Winter Wonderland, no doubt one of the best Christmas markets in the UK.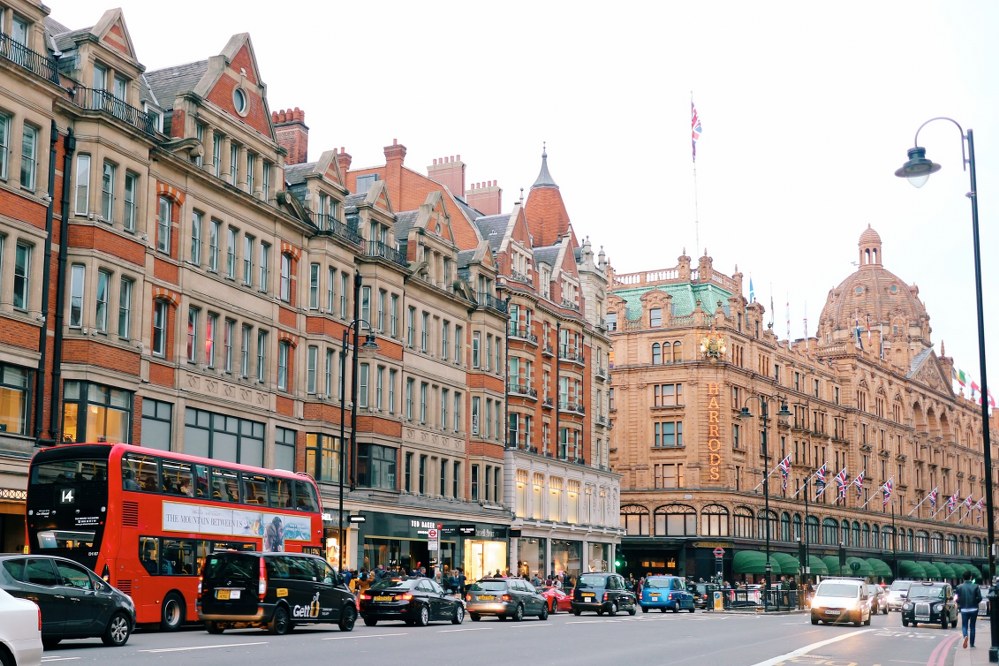 6. The Mayfair Townhouse
Half Moon Street in London's Mayfair served as Oscar Wilde's social hangout. Being a member of a men's club, he set his play "The Importance of Being Earnest" on this street. The present 172-room Mayfair Townhouse is known for a fanciful and sophisticated ambience, which hotel owners describe as "Oscar Wilde meets Alice in Wonderland".
The property is spread over 15 Georgian townhouses, seven of which are listed. It opened in 2021 and includes penthouse suites and garden suites, a private gym, bar, and various other spaces. Guests can enjoy upscale hotel services at a welcoming yet discreet address.
7. The Londoner, Leicester Square
The West End of London – crowded, bustling, and packed with theatregoers – can be compared to the Broadway district of New York. However, the hustle and bustle of the outside world seems a world away once you step inside The Londoner, a luxury 5-star hotel with quiet rooms southwest of Leicester Square. It stretches across 16 storeys yet manages to look modest. The self-styled "super boutique" hotel has 350 rooms and suites with floor-to-ceiling windows, soft, curved seats beneath specially commissioned artwork, and all decorated in tan, rose, and cream neutrals and pastels, adhering to minimalism. Suites are spacious with beautiful living area.
With eight storeys below ground, including a subterranean spa, this top  London hotel has a cinema feel to it, with theatrical touches in some places, yet can also do cosy and elegant-urban depending on whether you visit the spa, one of the guest lounges or the lobby's champagne bar.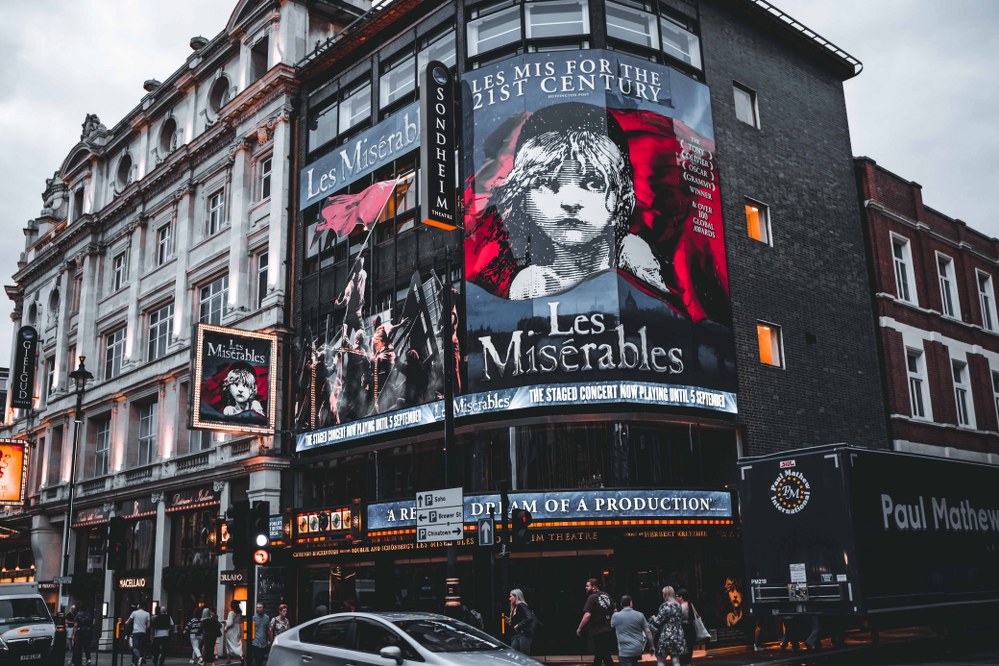 8. One Hundred Shoreditch
Known for its central location on the bustling Shoreditch High Street, One Hundred Shoreditch is a contemporary hotel that opened as recently as February 2022. It has 258 rooms and suites, six meeting rooms and six restaurants and bars spread over seven floors. The rooms are bright and modern with abundant natural light, showcasing minimalism. The tapestry walls feature Jacu Strauss' custom artwork with colour pops.
You can find Goddard & Gibbs, a restaurant and bar specializing in seafood, as well as the Seed Library in the basement, a cocktail bar opened by no other than the award-winning bartender Ryan Chetiyawardana, aka Mr Lyan. There is also a rooftop bar offering sweeping views of East London.
9. Henry's Townhouse, Marylebone
Marylebone has only one Grade II-listed home, and that's Henry's Townhouse, named after Jane Austen's brother who once lived here. Opened in 2021, this flashy hotel has only six bedrooms for exclusive use. If you are looking to rent an entire townhouse for a weekend with friends or family, this place is an excellent choice.
Rooms are named after the members of Jane Austen's family and uniquely designed in glamourous Georgian style. The Eliza, pink-themed and featuring a dramatic four-poster bed, is a romantic room. The James, with a chartreuse couch, looks a little more contemporary. There are books and artwork, which include expensive first editions of Jane Austen in a glass bookcase. The hotel even has a staffed kitchen in the basement, where the chef creates anything from English breakfast to afternoon tea and supper.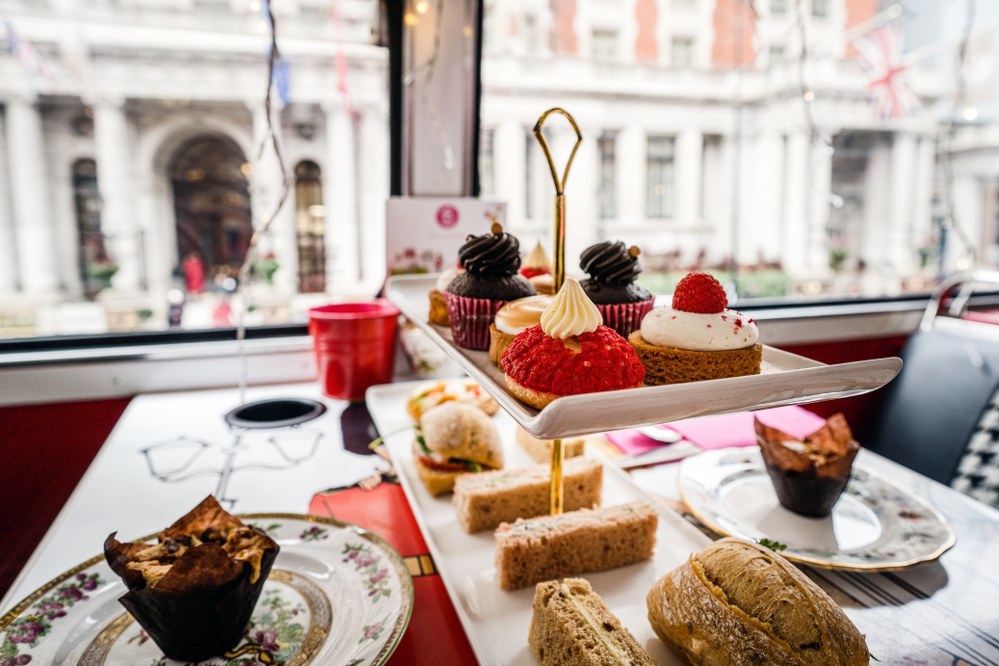 10. Room2 Chiswick Hometel
The Room2 Chiswick in West London's riverside suburb dubs itself the first net-zero hotel in the world. You can experience its sustainable hospitality at an affordable price and will instantly feel at home in the carefully crafted cosy rooms, which come in different sizes complete with kitchenettes.
A total of 86 guest rooms transports visitors back to the 19th-century Chiswick's rich arts and crafts legacy. The custom-designed furniture were created within ten miles of the property using English wood certified by the Forest Stewardship Council and blue vitrified ceramic tiles created at a local workshop.
If luxury and location are what you are looking for on your next London visit, then I am sure you will find the perfect place to lay your head on our list of the top 10 hotels in London. From traditional Georgian buildings to modern eclectic, all of these London hotels all offer a unique and luxurious experience, whether you are on a singles holiday, a romantic couple's break, or taking the kids to the capital for the weekend.