Many single parents find the thought of travelling solo with kids stressful. From planning every detail of your holiday to looking after the kids 24/7 away from home – it all comes down to you. If the thought of planning your next solo family trip gives you a headache, think outside the box. There are plenty of getaways that needn't be stressful. Have you considered hopping on the Eurostar for a short break at Disneyland Paris, a fully-organised single parent holiday with other mums and dads or a staycation to save you the hassle of flying? What if we told you the perfect getaway destination was right on your doorstep? If you have never been to Wales, we have to tell you: Wales is a fantastic holiday destination with kids, with stunning beaches and countless options to keep the children entertained.
5 Reasons to Take the Kids to Wales
Wales is not only beautiful – it also offers families with kids a range of fun-filled things to do. It makes for a perfect staycation for single parents, too. Read on to find out why:
1. Idyllic Scenery
If there is one thing that Wales is known for, it is stunning scenery. With a total of three national parks and five Areas of Outstanding Natural Beauty, you don't have to travel far to be surrounded by idyllic scenery! The Welsh National Parks alone – Snowdonia, the Brecon Beacons, and the Pembrokeshire Coast – cover a fifth of Wales, protecting many precious landscapes, heritage sites, wildlife habitats, and even villages.
When you are surrounded by such natural beauty, there are countless possibilities to be active and have fun with your kids. And you don't need to spend money, when you explore hidden trails, woodland and waterfalls and enjoy picnics in some of Wales' many beauty spots. You could even challenge your kids to climb one of Wales' famous peaks, such as Pen y Fan in the Brecon Beacons. Even younger kids can manage the climb, and the sense of achievement they will experience when reaching the top will be priceless. The majestic views will leave the type of everlasting holiday memories you want to create as a family.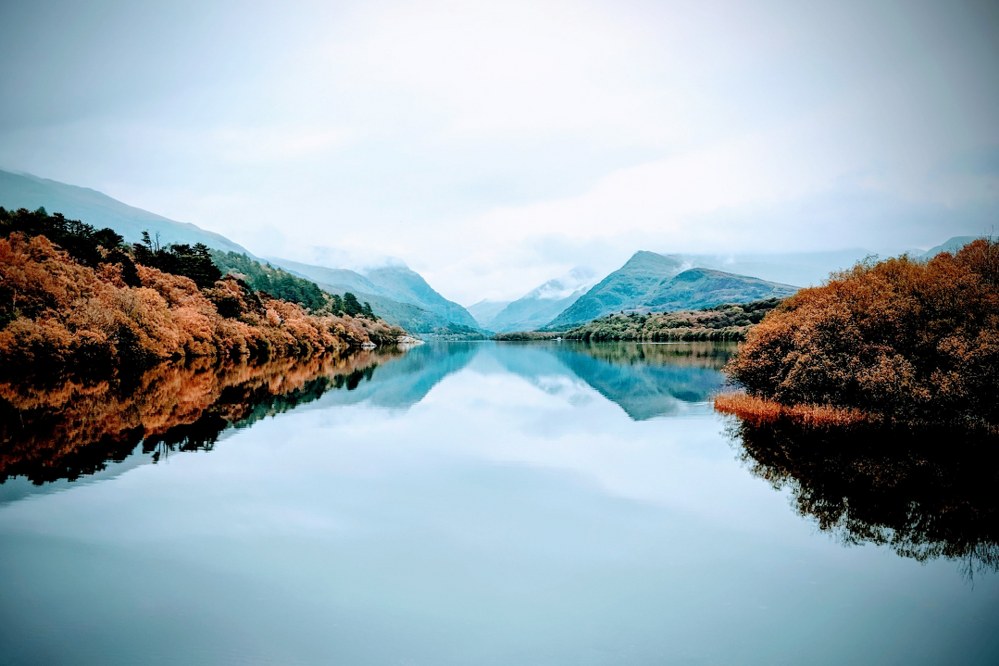 2. Safe Sandy Beaches
Who doesn't love a day out to the beach? If there is one thing that Wales has in abundance, it is sandy beaches along its breathtakingly beautiful coastlines. No less than 53 of Wales' beaches were awarded Blue Flag status in 2022, meaning they meet high standards of water quality, safety, and environmental management. Many of the beaches in Wales have seasonal lifeguards offering safety advice and assistance. This gives families peace of mind, particularly single parents who only have one set of eyes. Taking floating aids for your kids is always a good idea, whether they are strong swimmers or not because conditions can change quickly. Take other extras, such as bucket and spade, bat and ball, transparent buckets for rock pooling, and of course a picnic, so you can keep the little ones happy all day long. Don't forget sun lotion for you and your kids! People don't associate Wales with strong sunshine, and for that very reason (i.e., families not protecting their skin), it has the highest incidence of skin cancer in the UK. So, try to avoid sunburn on holiday no matter where you travel.
Top of the list of our favourite beaches is Barafundle Bay, which is a little remote but totally worth the half mile walk through woods and greens and down some steps from the clifftop. The beach itself is like a postcard from the Caribbean: A long stretch of sand with shallow waters against the backdrop of sand dunes and cliffs protecting the bay from strong winds. Other fantastic beaches in Wales include Tenby Castle Beach, Harlech Beach, and Marloes Sands. You really are spoilt for choice. If you choose to visit Tenby Castle Beach, you could nip into town and check out the museum and art gallery and the restaurants and cafés, or you could take the ferry to visit nearby Caldey Island.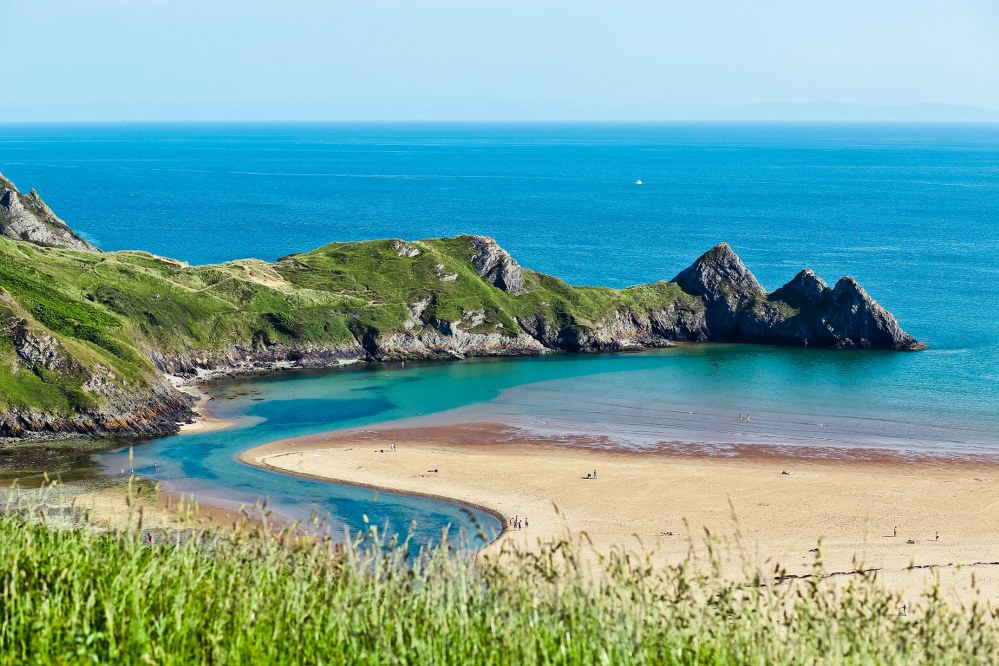 3. Accommodation for Every Budget
When travelling to Wales for a holiday, your accommodation options are endless. You can make it an adventure and go camping with your kids or hire a campervan or caravan. If you want to increase your comfort further, you could rent a static motorhome or lodge at one of several parks throughout the Welsh countryside. Of course, there are also many hotels and B&Bs to choose from, so there is an accommodation type to suit all budgets. If you are going away with friends or extended family, a  holiday home, such as Park Court Barn, a stunning converted stone barn on the Pembrokeshire Footpath, is an excellent choice as it gives you all the room and facilities you need for a comfortable stay.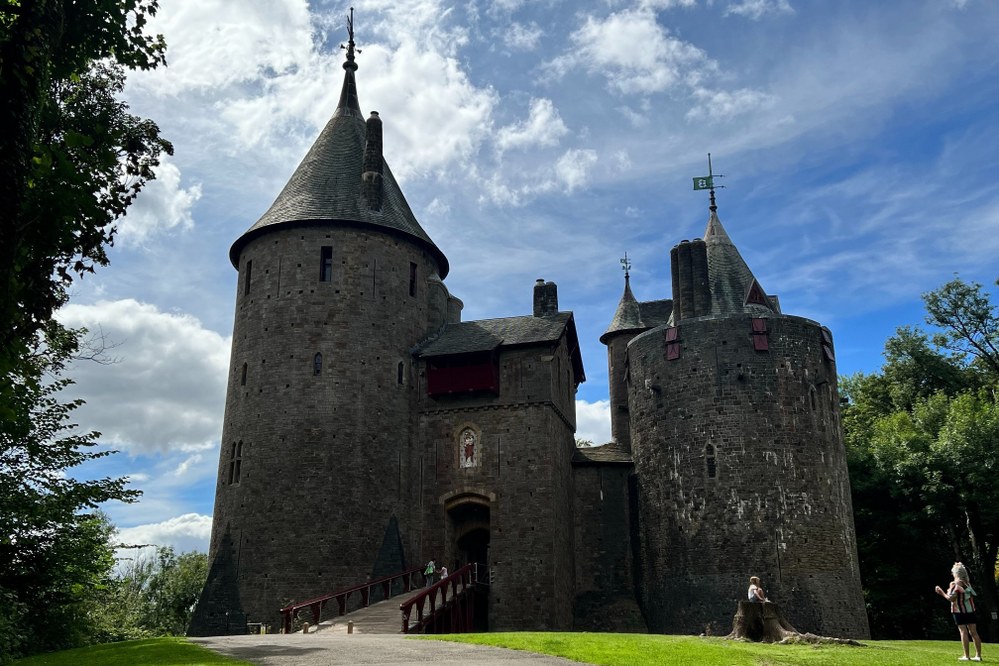 4. Fun-Filled Activities Come Rain or Shine
Hiking mountains and beach days are by far not the only fun and free activities you will find in Wales. There is something to do for everyone here, and for every budget: There are leisurely coastal walks, castle ruins, zoos, summer tobogganing, kayaking, surfing, and windsurfing. If you are travelling with younger kids, check out the animal farm parks, such as the one in Snowdonia National Park. For those holidays with teenagers, look for some adrenaline-fuelled adventures, such as canyoning, white water rafting, and zip lining.  If you haven't heard of Velocity 2, the world's fastest zip line, your teens probably have. You will find it at Zip World in North Wales, which over the last few years has become known as the adventure capital of Europe. If you have thrill seekers in their pre-teens, do check minimum age requirements for these activities to avoid disappointment.
Let's not forget the activities for rainy days on offer: Have you heard of Wales' quirky cinemas circuit? There are several unique retro cinemas in Wales from the Magical Lantern, which even arranges drive-in cinema experiences at pop up locations, to the travelling Sol Cinema, a miniature picture house inside a 1960s caravan. Visiting a fun museum is another way to spend a rainy day with kids, that doesn't need to cost anything because all national museums in Wales are free. Just take the National Waterfront Museum in Swansea, which not only tells you all about the industrial, maritime and transport history of Wales, but also has countless interactive displays, film showings, and family craft activities. If you're looking for somewhere for nature-loving kids, the indoor tropical zoo, Plantasia in Swansea, is a great option. Here, your young ones can see snakes, crocodiles, creepy crawlies, monkeys, meerkats and even some big cats. They can also enjoy a zookeeper experience, getting close up and personal with some of the zoo's inhabitants. Then there are indoor climbing centres, aquariums, soft play centres and trampoline parks. You name it – Wales has got it, and the choice will surprise you. It means you can enjoy a fun-packed getaway without ever worrying that the children might get bored.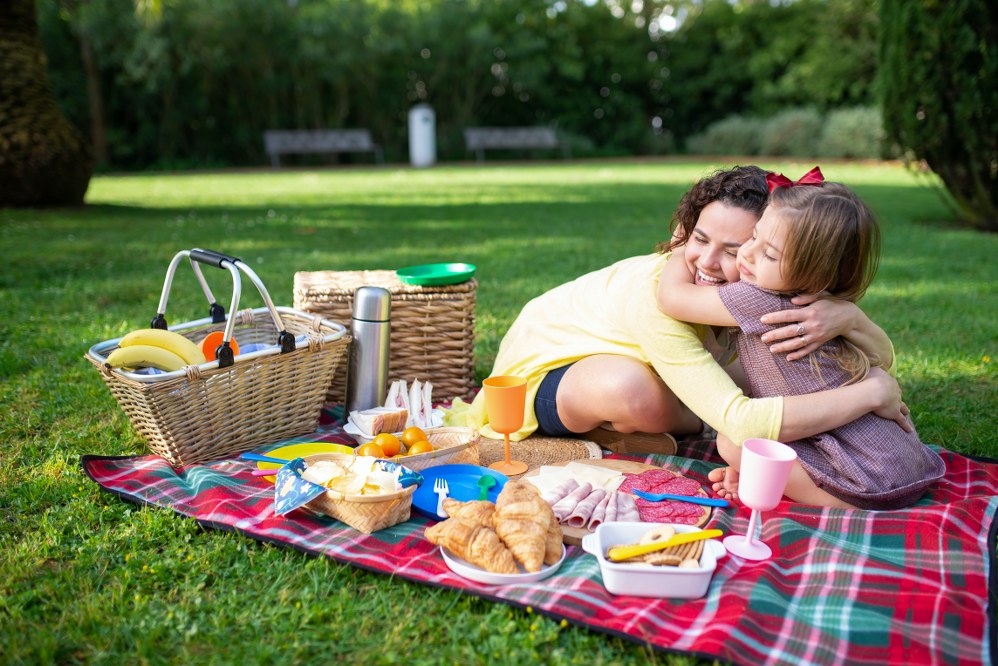 5. Affordable Travel
Holidays can be expensive, and some single parents struggle to save up for a family getaway abroad. Not only do you have to think about the cost of accommodation, but you also have to consider the cost of travel and paid activities. The great news about Wales is that travelling there is much cheaper than flying abroad. You can find cheap rail tickets if you book well in advance. The kids will enjoy the train journey, especially if they are quite young, and if you are anxious about navigating unfamiliar roads, then this will be the least stressful experience for your family. If you are a confident driver, however, taking the car will be far more convenient as you won't need to worry about how much to pack, and you will be much more flexible throughout the holiday with regards to the things you can do.
Summary
Stunning beaches, fun-filled activities, and unique holiday homes are just some of the reasons why Wales is a fantastic holiday destination. With so much on offer, there is sure to be something that you and your children love. Whether you are nature lovers, culture vultures, or thrill seekers, Wales can offer it all. It is certainly one to add to our list of single parent holiday ideas.
About Single Parents on Holiday:
If you liked our post, please subscribe to our blog. To find out more about what we do, check out our holiday programme for 2023 which includes beach, farm, activity, and ski holidays for single parent families as well as single holidays over 50 for singles and single parent empty nesters.